Artistic Digitizing module requires the Digitizing module to be already installed in Wings' modular! This module adds useful artistic functionalities! With "Vector fill", "Block fill" and "Form fill" you can create unique embroidery designs by adding different shape fills! Also, extra object properties parameters to each stitch type are added! The parameters added can increase embroidery quality together with embroidery efficiency. Using your imagination, your creativity and the combination of these tools you can create embroidery designs that you never think that was possible to implement. In the object editor menu that appears when you right click on any selected object you can:
Add envelope on shapes -Apply 3D effect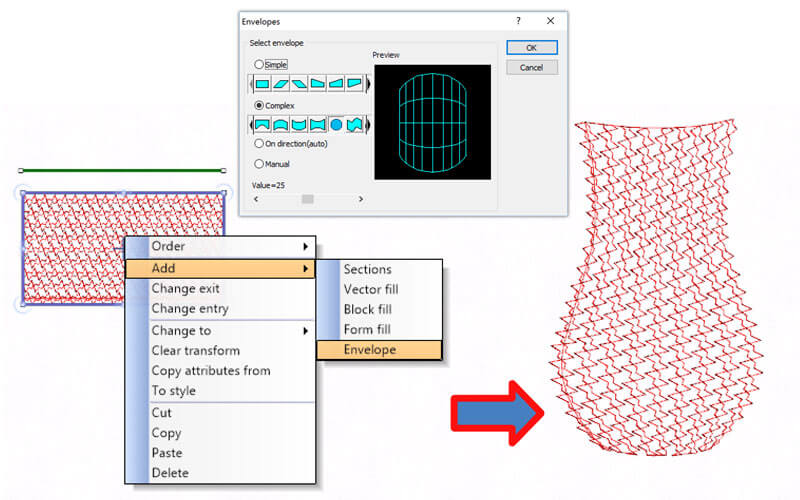 With the new envelops that have been added you can create designs with 3D effect applied on them. Create unique design by combining styles with envelops easily with unlimited abilities on reshaping and fine tuning the design.
Curved direction of stitches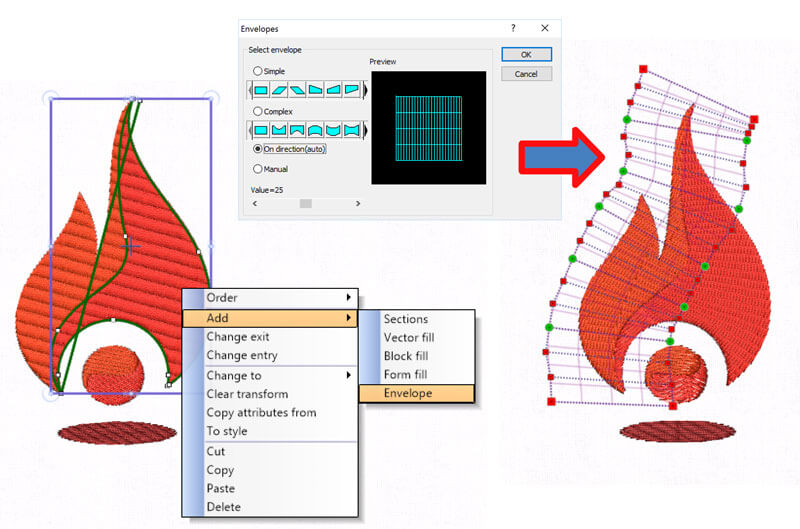 By applying an envelope with a curved shape you have the ability to apply the envelope on the direction of stitches and see your stitches to follow a curve. This is a very useful and stylish effect for your designs.
---