Font Creator module requires the Digitizing module to be already installed in Wings' modular! With the Font creator module you can create your own satin or zig-zag fonts or load any of the pre-punched fonts that are included in this module. Gain time and effort!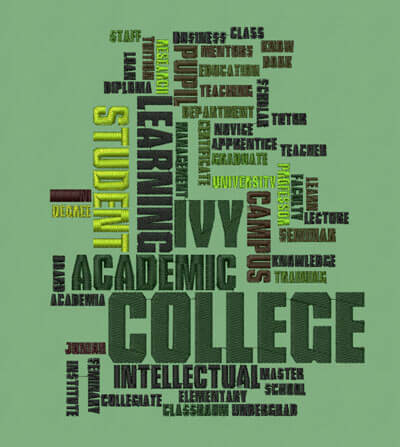 Font creator features:
Create any font or symbol with satin or zig-zag stitch
Make fonts using your own digitizing experience and expertise
Save the fonts in order to use them whenever is needed
Load any of the font files that the program provides or any of the computers default and use it in your design.
56 pre-punched satin stitch fonts are included in the module
Another very useful option that you have in the Font Creator toolbox is the "Auto digitize" ability. With this option you can automatically digitize a character and add it to the character list. The concept of this option is not to automatically digitize the characters but to help you with the font creation. With this option you can automatically digitize the character you want and simply fine tune the quality of the embroidery by changing or adding some stitch directions (for Satin, Zig Zag). This procedure can decrease pre-digitized font creation time dramatically and the quality of the embroidery designs that you will create by using these fonts.